the Last Supper by da Vinci
(In Stock)
the Last Supper by da Vinci
the Last Supper by da Vinci
Product Code:
painting
Availability:
In Stock
Famous Painting
the Last Supper by da Vinci
Features

File Size: ZIP 2.7MB
Format: .jpg

Resolution: 5184 × 2640
DPI: 72
Color: RGB
Ready for printing
The Last Supper (Italian: Il Cenacolo or L'Ultima Cena) is a late 15th-century mural painting by Leonardo da Vinci housed by the refectory of the Convent of Santa Maria delle Grazie in Milan. It is one of the world's most recognizable paintings.

The Preview: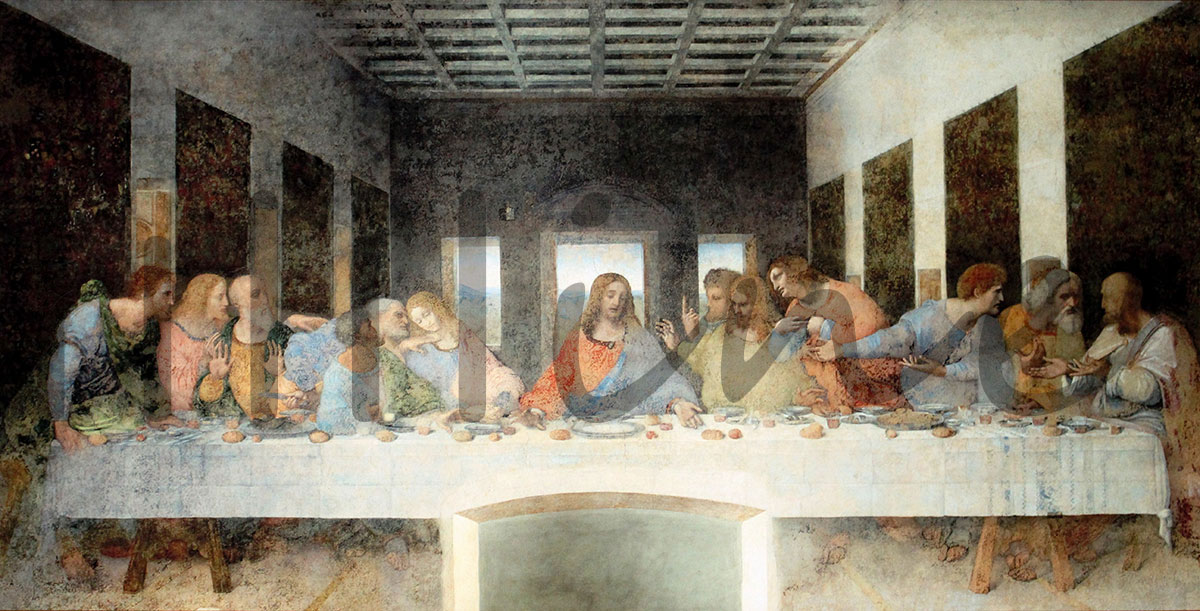 100% MONEY
BACK GUARANTEE
Copyright Issues?
Report this to copyrights@llllline.com
Request free file format conversion?
Please contact info@llllline.com
ROYALTY FREE LICENSE
Protect your artworks globally.
100% MONEY BACK GUARANTEE
If inconsistent with description.
ONLINE SUPPORT
Anything you want to ask.